I have a monthly shift as a volunteer surf lifesaver… One of my other lives.
At the beginning of each shift, we pull everyone in for a team brief to talk about the surf conditions and check updates, but most importantly, we talk about the team.
There are lots of different roles that need to be filled, so we map it out on a whiteboard before starting our shift. We document the answers to questions like:
If there's a rescue situation, who are our strongest people on rescue boards and tubes?
Who are our first aid responders?
Who's our boat driver? Their crew member?
Who coordinates the rescue from the sand?
And a big one: Who makes sure we're all alert and sufficiently caffeinated? 😂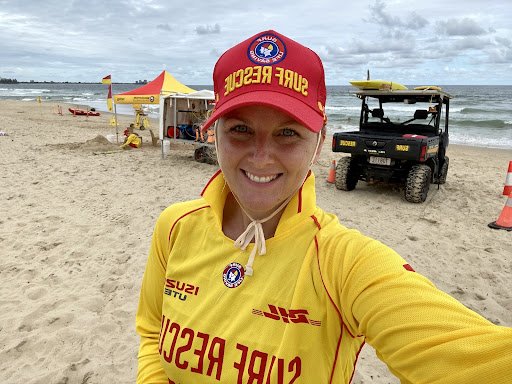 This briefing does a couple things for the team…
It's important to know everyone's strengths before an emergency, so we know who to rely on if something does happen.
And it helps everyone on the team feel valued for their strengths.
Understanding your personal strengths is important not only for your development, but also if you're hoping to grow a team and step into a leadership role. Your strengths and weaknesses will dictate your leadership style. And personal reflection on all of the above creates awareness, so you can show up as the best leader you can be for your team.
Also understanding the strengths of your team members is crucial so you can slot everyone into roles that they truly thrive in.
For example, it wouldn't produce a good outcome if we assign someone to drive the boat in a rescue situation who's never actually turned the engine on before.
The science behind this shows that when we use our strengths, we have a more significant positive impact on others, which improves our relationships, and enhances our wellbeing and happiness. Basically, when we feel fulfilled and valued, we perform better in our many roles and live happier. How's that for feel good vibes?
I talked about this idea of strengths and leadership styles on an upcoming episode of the podcast launching soon.
If you want to dive even deeper into the topic, in two weeks I'll be releasing a free on-demand masterclass available to you: 5 questions to ask yourself before your first or next hire (even if it's a just part-time contractor). One of the takeaways that you'll gain by the end is knowing your unique leadership style, so you can start showing up authentically in that role in your business. Comment below to let me know that you want to be first to get your hands on the masterclass.
I'll see you at the beach,
Kate